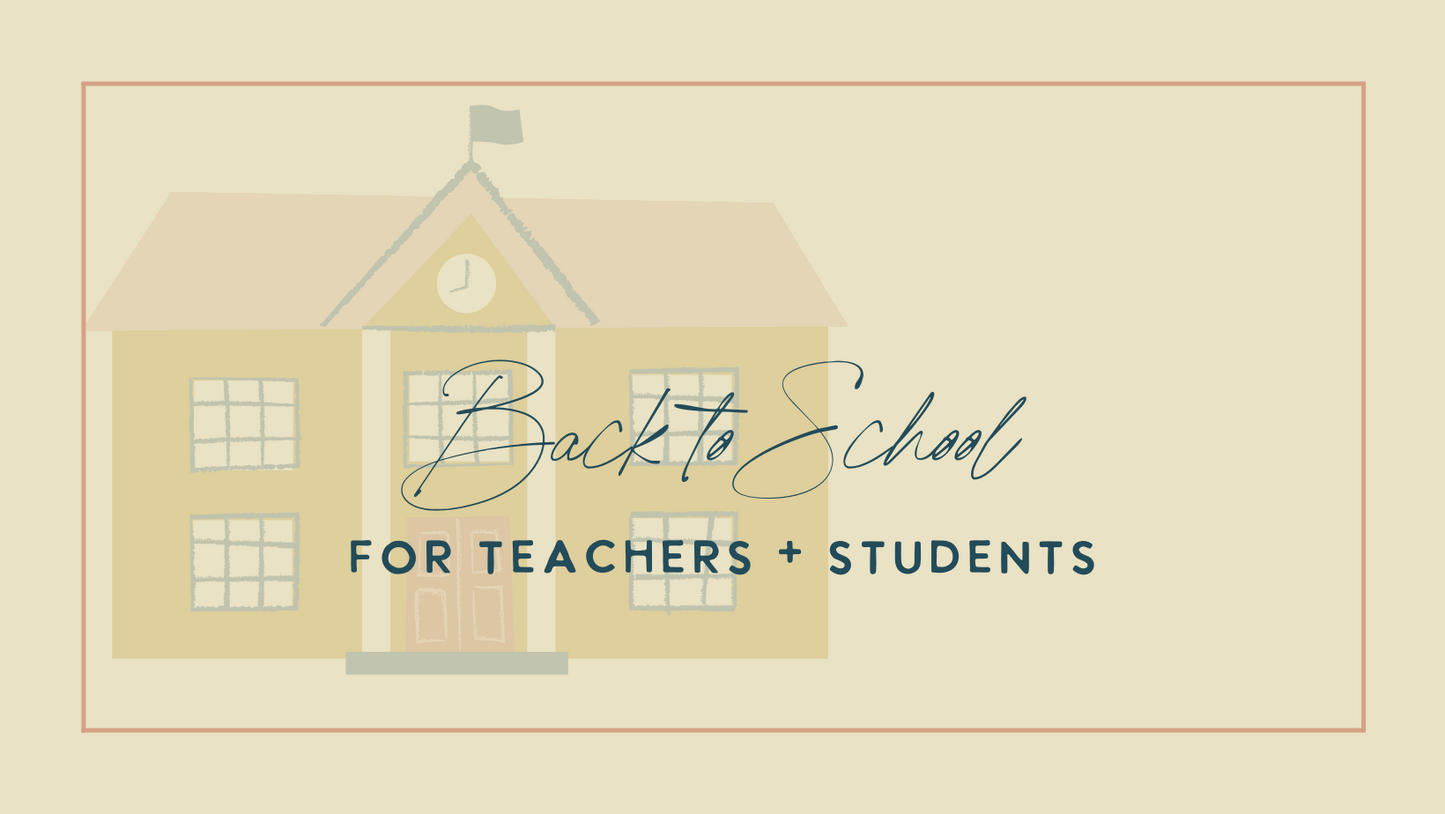 We don't want to be the ones to remind, but school is just around the corner. That being said, give your favorite teacher or student a gift to help get them started on this new school year on a good note! Or gift something to yourself! 
Click on the link to shop our favorites for teachers and students! 
Teachers: 
Give a daily reminder of the impact they are making in the classroom with a bracelet + charm.
Remind them that God is capable of moving mountains if you just have the faith of a mustard seed. 
Perfect for ID Badges 
Give them the gift of relaxation with a sugar scrub to help them unwind after the first day back to school.
These are a favorite among teachers, perfect to wear now and into fall with a denim jacket. 
A perfect, easy to throw on dress make getting ready in the morning a little bit easier. 
Available in Long Sleeve and Short Sleeve, these can easily transition seasons with you.
A great large tote to carry things back and forth to the classroom.
Students: 
For laptops or water bottles, stickers are a great reminder when starting a first day of school.
What better way to start the first day of school than with a new pair of earrings!
Super simple, delicate necklace to accent all the new outfits for school.
Great for keys, purse, or backpack. Help tell bags apart or make it your own, adds a great pop of color.
Great to put on lanyards, or keep with keys. The back exterior slip pockets are sized to fit your ID and credit card. The main compartment has a zipper to safely keep your cash and change.
Cute clay studs to match any outfit.