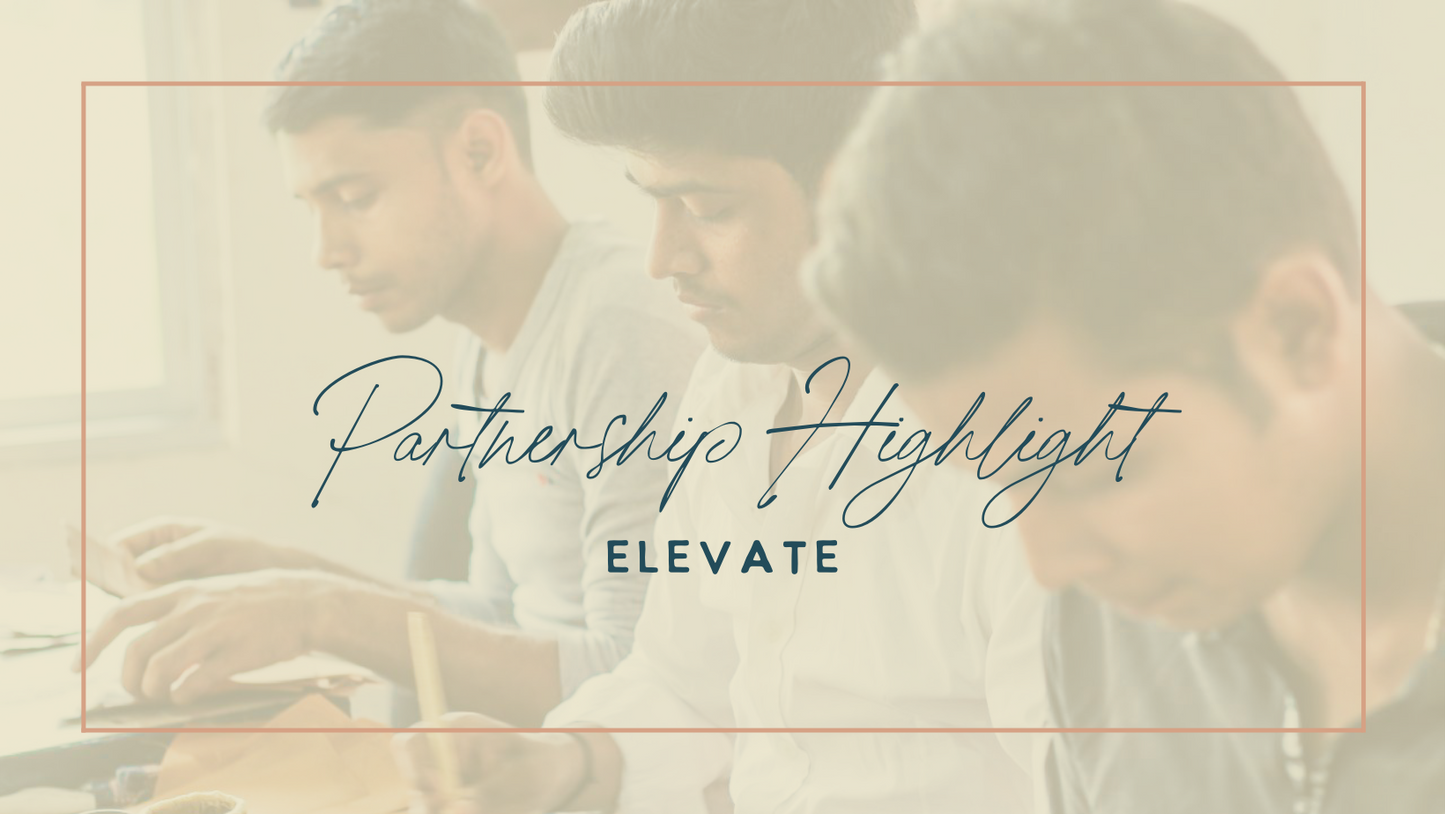 Elevate Partnership Highlight
At The Mustard Seed Marketplace, we are committed to making a positive social impact. We believe your purchases make a difference, and that's why we've partnered with over 40 artisan groups spanning over 15 countries. We want to highlight these groups and show you the amazing people behind the items you love!
Partnership: Elevate
Location: India

Vision / Mission: "Elevate is a non-profit that believes in creating sustainable job solutions globally that improve lives and transform communities."
Elevate focuses on Sustainable Job Creation, Community Transformation, and Self Empowerment. 
Elevate began when co-founders Brandon and Jessica Hotz. Their hearts were pulled to change the generational poverty they were seeing. "They decided that nobody cares more about the locals state of the nationals' lives more than they, the nationals do, and that life-changing sustainable transformation simply doesn't come from charity, it comes from opportunity." So that is was Elevate does much more than just craft leather goods. "They reinvest the proceeds of the leather business into opportunity creation that looks different every time. Sometimes opportunity creation looks like a women's beautician shop in Eastern Nepal, other times a chicken farm in Northern India, it varies based on geography and skill.
"Elevate's hope is to see others' dreams become a reality. Through business training, national mentorship, and capital resources, Elevate walks alongside the national people every step of the way to ensure that they're business is both sustainable and profitable. If the national's business makes an exportable good, then the Elevate brand will sell it at the world market, wherever it will succeed best."
Elevate's logo is a great example of the work that they are doing, "it represents that we will serve others (go lower) in order for others to go higher. We're lifting people up to a higher position." 
Click here to shop all Elevate Pieces!
Read Our Previous Partnership Highlight to Learn More!