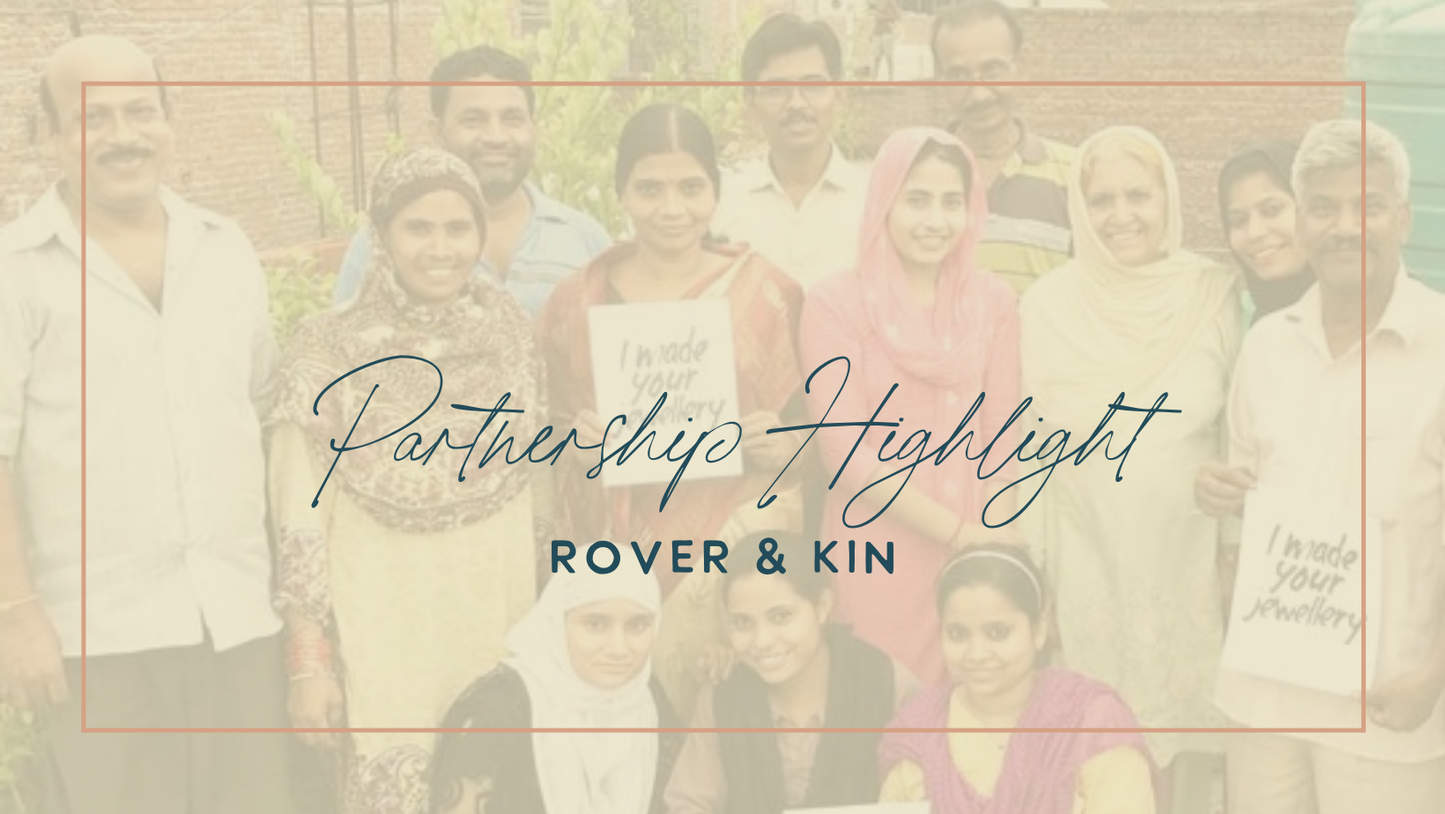 Rover & Kin Partnership Highlight
At The Mustard Seed Marketplace, we are committed to making a positive social impact. We believe your purchases make a difference, and that's why we've partnered with over 40 artisan groups spanning over 15 countries. We want to highlight these groups and show you the amazing people behind the items you love!
Partnership: Rover & Kin
Location: India

Vision / Mission: "Rover & Kin is a social enterprise collaborating with artisan partners in South Asia to create fashion with impact. Rooted in fair trade, our mission is to build a more equitable ecosystem of design with purpose that honors the people and the planet."
Rover & Kin holds 3 core values, Equitable, Mindful, and Collaborative. 
Equitable: "Rover & Kin is rooted in fair trade and recognize the immense power we hold as consumers in building a more equitable world. Their vision is a world in which justice, equity and sustainable development are at the heart of global trade structures and practices. Through fair trade, they celebrate the heritage and craftsmanship of their artisans while providing employment in underserved communities they collaborate with."
Mindful: "Rover & Kin is mindful during each stage of the production process, prioritizing the well being of our makers and the environmental impact of our production. In addition to paying fair living wages with benefits and ensuring safe working conditions under fair trade standards, they are currently reducing production and packaging waste along their supply chain and have the goal of becoming plastic free and carbon neutral by 2022."
Collaborative: "Rover & Kin are driven their their community and united by the belief that the global artisan economy plays a vital part in achieving the UN Sustainable Development Goals. From women-led cooperatives to local development nonprofits in south Asia, they're proud to collaborate with World Fair Trade Organization guaranteed producer groups to build capacity and provide access to new markets for our artisan communities."
Click here to shop all Rover & Kin Pieces! 
Read Our Previous Partnership Highlight to Learn More!