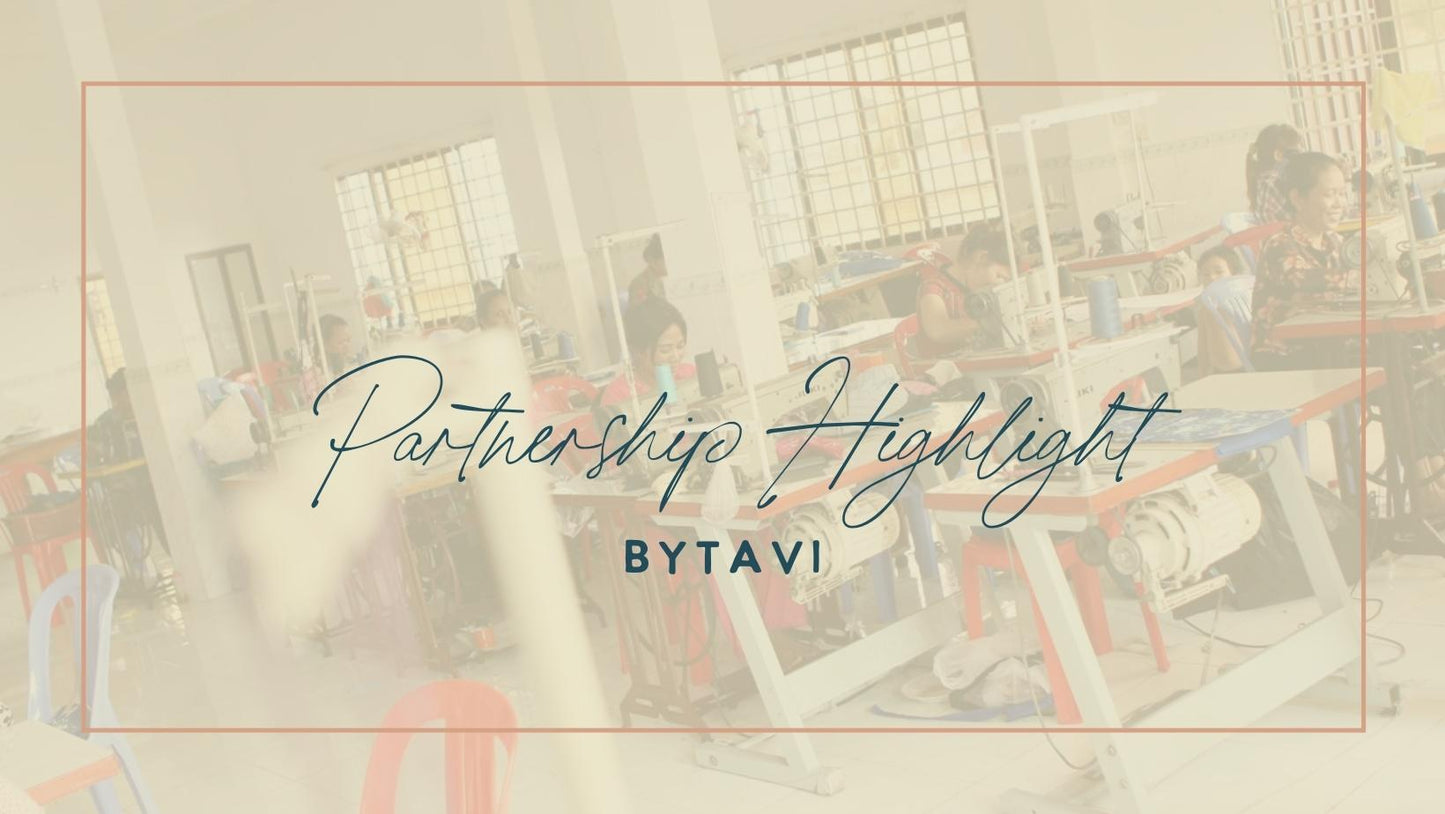 At The Mustard Seed Marketplace, we are committed to making a positive social impact. We believe your purchases make a difference, and that's why we've partnered with over 40 artisan groups spanning over 15 countries. We want to highlight these groups and show you the amazing people behind the items you love!
Partnership: BYTAVI
Location: Seamstress Group in Cambodia 
Vision / Mission: "The BYTAVI line is produced under fair trade principles by a team of talented seamstress in Cambodia where poverty is widespread. We believe in quality over quantity and handmade over mass produced. From our hands to yours, a BYTAVI product is produced with care. The fabric is hand selected, the pattern cut and given to a BYTAVI seamstress to bring to completion. Her hands are in the process from first stitch to proudly signing her name on the finished product."  
At BYTAVI - People are the Priority!
Each product tag is signed by the seamstress who created it! A lot of the material used for the pieces is remnant fabric purchased in the local market. 
The Mustard Seed Marketplace first started carrying BYTAVI products in 2018. We always look forward to receiving new clothing shipments 8 months out of the year (4 spring/summer and 4 fall/winter). BYTAVI has been a staple at TMSM and we can't wait to see the new designs they roll out with! We're so thankful for the impact that we can make with our partners at BYTAVI!
Click here to shop all BYTAVI products on our site!
Read Our Next Partnership Highlight on Elegantees to Learn More!