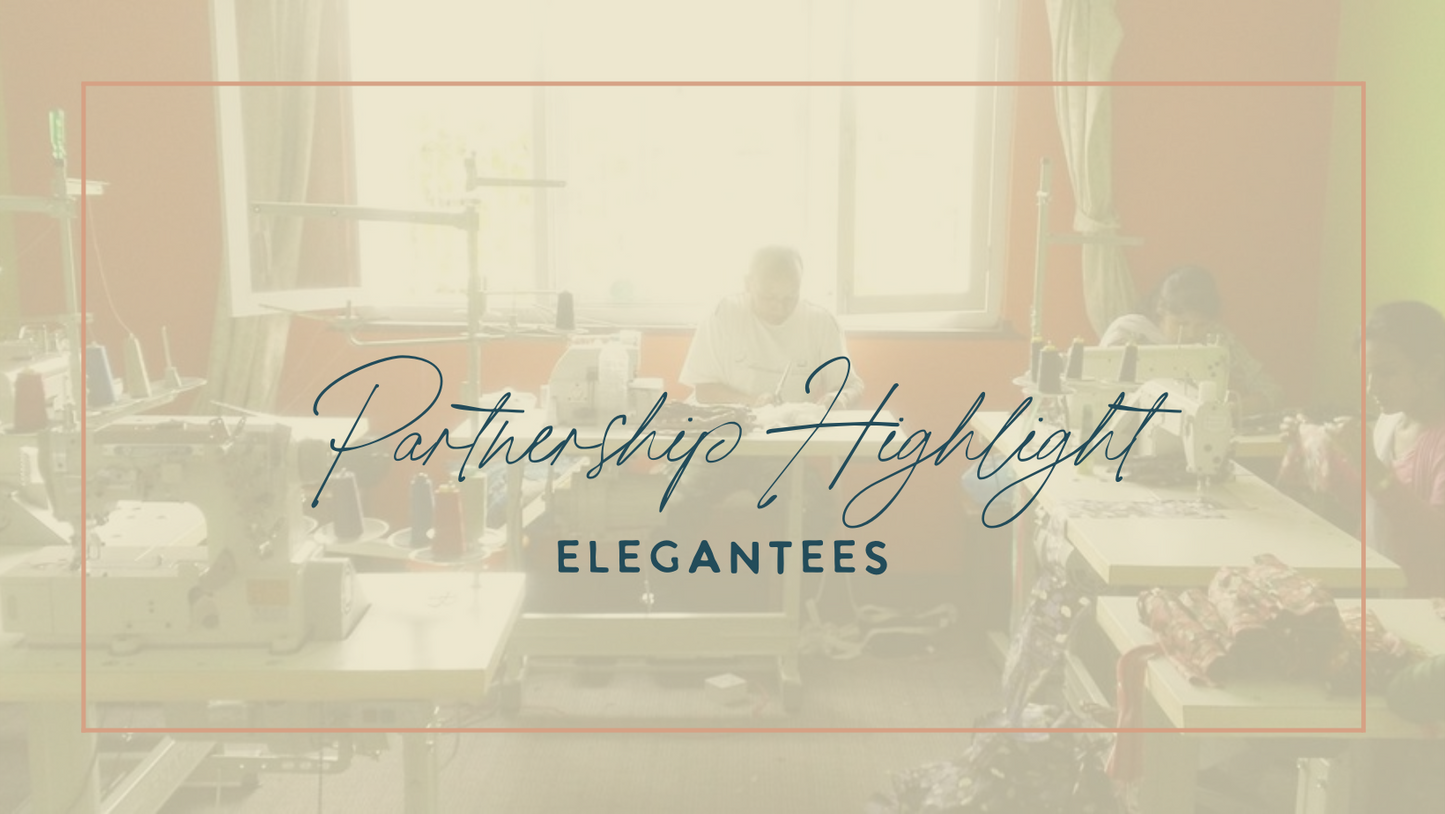 At The Mustard Seed Marketplace, we are committed to making a positive social impact. We believe your purchases make a difference, and that's why we've partnered with over 40 artisan groups spanning over 15 countries. We want to highlight these groups and show you the amazing people behind the items you love!
Partnership: Elegantees
Location: Seamstress Group in Nepal 
Vision / Mission: "Elegantees was started to help women recover from the bondage of sex trafficking.  Once she's rescued, we offer sewing jobs as an opportunity to keep her far from the possibility of being trafficked again. Each order goes into employing more women rescued from trafficking to give a hope and a future to them. In providing sewing jobs, we can give a positive source of income that reinforces a healthy self-image. Our dream goes beyond sewing. After we break even, we will be a business that helps fund other organizations that are rescuing and restoring victims of human trafficking."
Sustainability: Elegantees knows what a problem fast fashion can be. "Our most commonly used fabric is our premium cotton jersey  sourced from India. We love it so much that we named our brand after it. Instead of ordering the minimum of 1,500 yards for unique limited run fabrics, we'll buy 200 yards in a leftovers market and use it in 1-2 seasons. One thing that makes or breaks our profitability for the season is the quantity we cut initially.  We're a fashion company and our success is entirely based on stocking desirable products.  If we make too many of a style that is unpopular, cash flow is held up for a long time.  But if we make too little of a quantity (such as a made-to-order model), there is a lot of fabric waste.  So we found the best middle ground to keep our prices reasonable: Starting off with 50-100 pieces per new design.  We restock when a design and color is selling well." 
Each tag is signed with the seamstress who made your Elegantees piece!
The Mustard Seed Marketplace is so excited to be getting new pieces in from Elegantees for the summer months. We carry different different style dresses, tops + tees, skirts, and joggers!
Shop ALL of our Elegantees Products Here! 
View our Last Partnership Highlight About BYTAVI to Learn More!