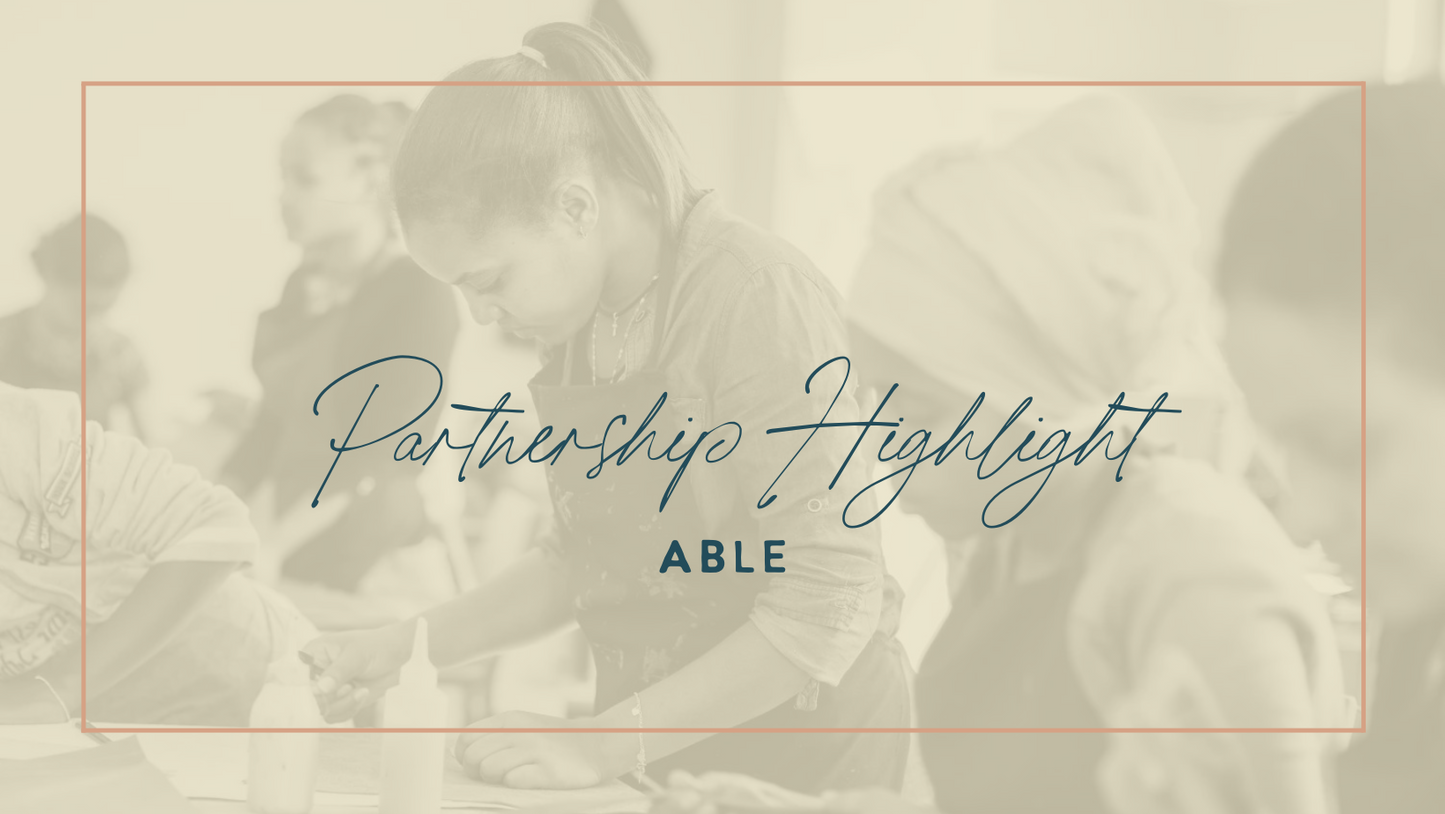 Partnership Highlight - ABLE
At The Mustard Seed Marketplace, we are committed to making a positive social impact. We believe your purchases make a difference, and that's why we've partnered with over 40 artisan groups spanning over 15 countries. We want to highlight these groups and show you the amazing people behind the items you love!
Partnership: ABLE
Location: Brazil, China, Ethiopia, India, Mexico, Nashville, TN, & Portugal

Vision / Mission: "At ABLE, we are Moving Fashion Forward with the way we are taking responsibility for the impact we have on both people and the planet. Responsibility is a journey, and we are committed to being purposeful in our approach to fashion."
ABLE commits responsibility to their customers, through body inclusivity and lifetime guarantees. The planet through their design philosophy and the materials used, and packaging. And their social impact through their company culture, vendor partners, and transparent wages.
"We found ourselves in the fashion industry, somewhat accidentally, when we began selling scarves that were handwoven by a few women in Ethiopia who were coming out of the commercial sex industry. Our mission was to provide sustainable jobs for these women so they could create a better future for themselves and their families. Over 4,000 scarves were purchased in two months, and we saw tangible proof that where you spend your money (especially in fashion) has the power to make a meaningful impact. A spark was ignited within our customers who recognized that if you're serious about solutions to poverty, then you must do two things: create jobs, and do so for women. Customers purchasing and sharing about the impact of pieces they're wearing is what has carried the ABLE mission forward to what it is today."
Women comprise more than 90% of our staff at ABLE, but globally they often hold the lowest-paid, least-secure jobs. We have seen firsthand how providing women with safe and dignified jobs has the power to change not only their families but entire communities. The more we can support women with jobs, especially women who have overcome extraordinary circumstances and often lack opportunity, the greater impact we will have. That's why we intentionally partner with vendors who share our same mission and vision, but we can't do it without you and the impact your purchase makes.
As we continue empowering women through fashion, we hope you'll stick around for the journey and join us in Moving Fashion Forward through your purchases. Our favorite part of making an impact on women around the globe is getting to do it with you. Thank you for being here."
Click here to shop a few ABLE pieces!
Read Our Previous Partnership Highlight to Learn More!