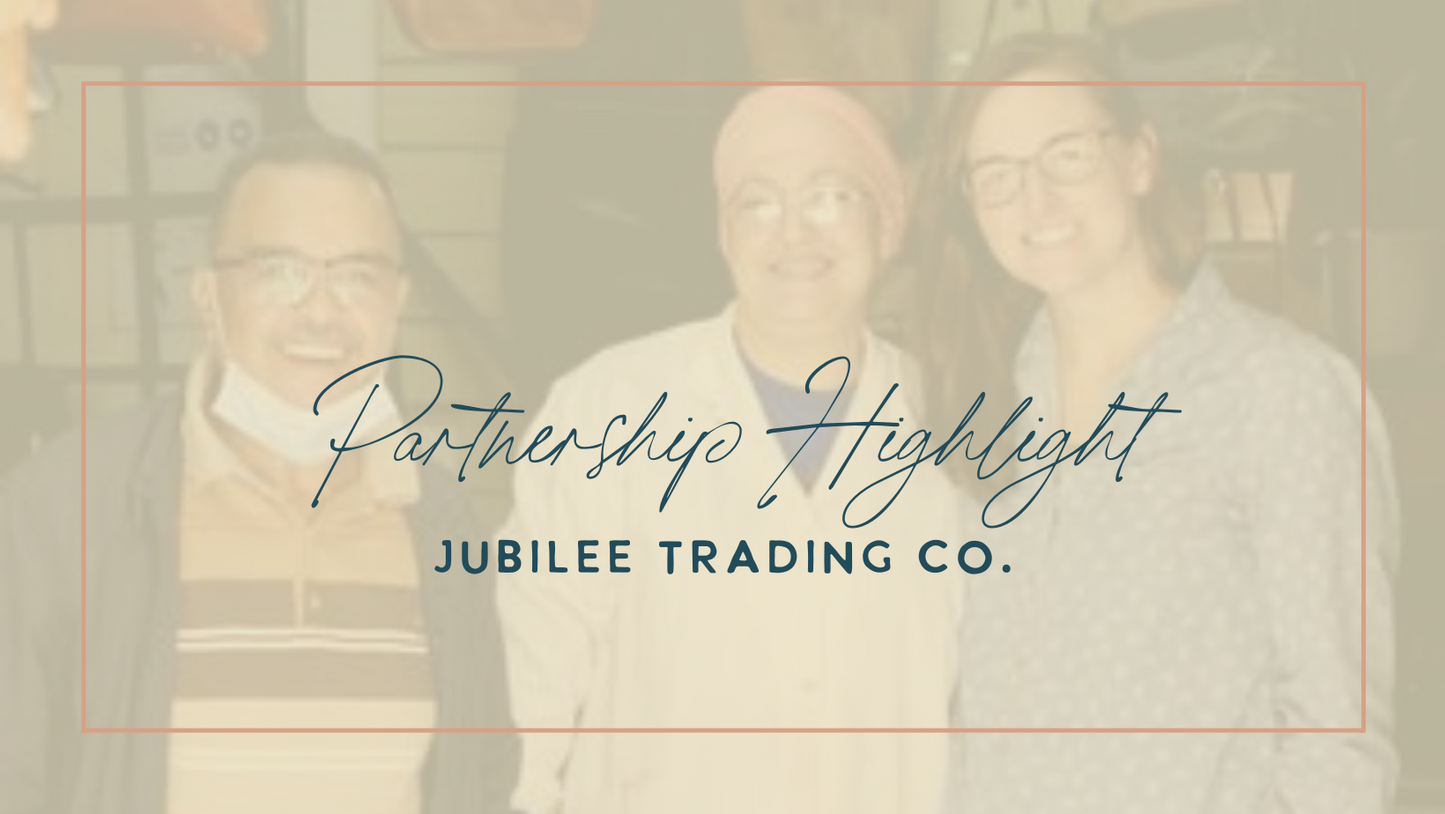 Partnership Highlight: Jubilee Trading Co.
At The Mustard Seed Marketplace, we are committed to making a positive social impact. We believe your purchases make a difference, and that's why we've partnered with over 40 artisan groups spanning over 15 countries. We want to highlight these groups and show you the amazing people behind the items you love!
Partnership: Jubilee Trading Co.
Location: Morocco 

Mission / Values: The Mission of Jubilee Trading Co. "is to elevate lives through trade relationships, creating opportunity and empowerment.  Our preferred medium for that is dignified work making beautiful handmade goods." Their vision is "for the free market to be a tool for empowerment, elevating lives and communities through intentional purchasing.  We believe that everyday consumers like you have the power to change the world by shopping intentionally: when you shop with purpose, you can elevate a life, a family, and an entire community.  With every purchase you make with this intention, you bring this vision to life!"
"Jubilee Trading Co. is an ethical trade brand that blends traditional Moroccan leather working with modern trends to create elevated goods that elevate lives. They partner with a small group of artisans in one rural community to create opportunity and impact that ripples out to the surrounding area. They aim to bring light back into dark places and make the world a better place through dignified work and fair trade."
Their Name 
"Ancient Jewish tradition maintained a regular Year of Jubilee. Here, God declares a time of redemption and restoration, when slaves are set to be free, debts erased, and people are given a new start. It is a time of celebration and liberty, enjoying a year of blessing after a generous harvest."
"Join us in Jubilee as lives are restored!"
Click here to shop our newly restocked Jubilee Trading Co. pieces