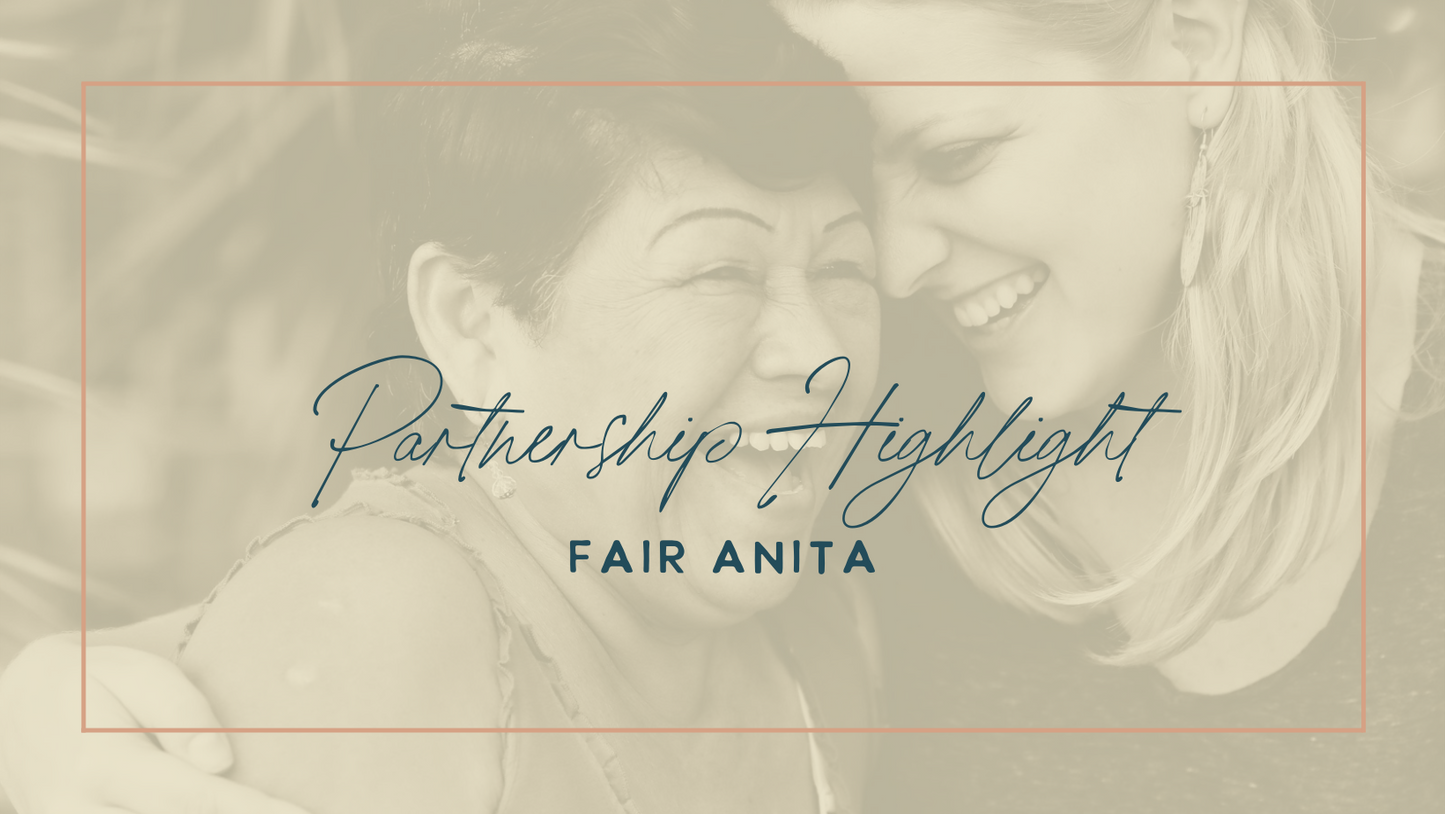 Fair Anita - Partnership Highlight
At The Mustard Seed Marketplace, we are committed to making a positive social impact. We believe your purchases make a difference, and that's why we've partnered with over 40 artisan groups spanning over 15 countries. We want to highlight these groups and show you the amazing people behind the items you love!
Partnership: Fair Anita
Location: "Fair Anita collaborates with over 8,000 talented artisan partners and brilliant women across four continents and 9 countries." These countries include, Cambodia, Chile, Egypt, Ethiopia, India, Mexico, Peru, South Africa, and Vietnam.

Vision / Mission: "Fair Anita is a social enterprise with the mission to invest in women around the world. We partner with about 8,000 talented female artisans in 9 countries who make our products and generally earn 3x the minimum wage."
Joy McBrien had this to say about where the name for Fair Anita came from and the impact one woman had on her. "We are named after a social worker in Chimbote, Peru, Senora Anita. I had the tremendous privilege of living with Anita (many times!), and she taught me so much about what economic development looks like on the ground and how women can be real changemakers, especially when given economic opportunities. Anita is completely adored by her community and she's known by everyone as a very fair and empathetic human: the kind of leader I certainly aspire to be."
Fair Anita was one of the first partnerships The Mustard Seed Marketplace started working with and we have loved continuing to work with them and see all of their new designs and pieces that launch! 
Watch This Interview with Anita 
Click here to shop all Fair Anita products on our site!
Read Our Previous Partnership Highlight to Learn More!