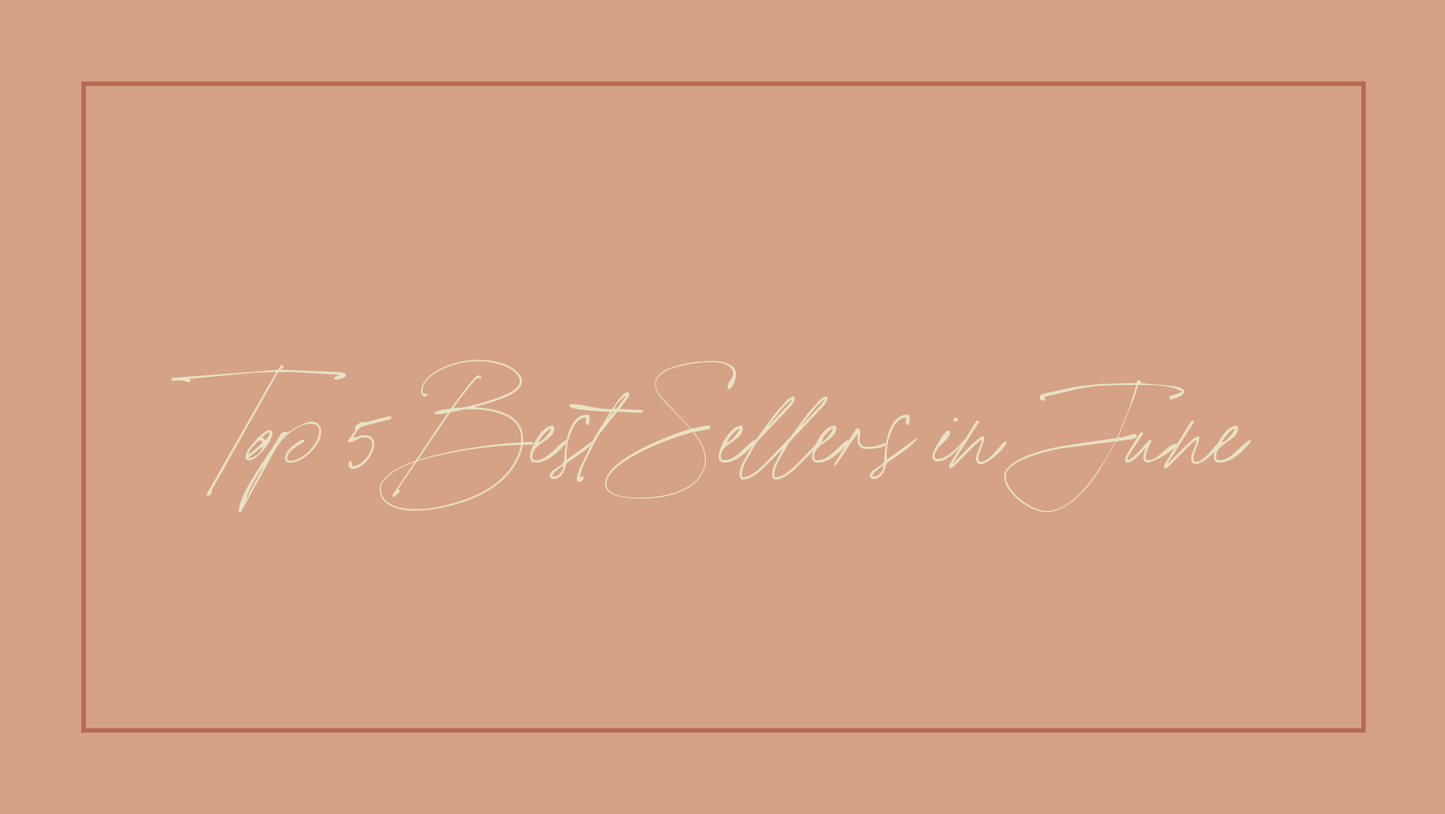 Here are our top five sellers for the month of June! See what everyone has been loving from The Mustard Seed Marketplace lately! Click on the product name to get them for yourself or use this as a gift guide for someone you love! 
Partnership: Bèl Kòz Haiti 
Beaded bracelets created from clay sourced in Haiti's central plateau by talented Haitian artisans in Port-au-Prince. Each beaded bracelet comes with 1 hand-stamped brass charm that attaches to your bracelet. Our Tiny Charms have been a popular choice in place of a standard size charm as well! Shop Our Tiny Charms Here!  
Partnership: Emma Erla Design Co.
The wooden keychains are hand painted, wooden beads, handmade in Michigan. Many colors and variations available! Hang on your car keys, bags, or wallet! 
Partnership: Ambre Blends
Sold only in store, these natural oil fragrance blends react to everyone's skin chemistry differently. An independent, women-owned business, based out of Indianapolis, Indiana, are made by hand and use 100% and vegan ingredients from all over the world. 5 blends are available to test in store.
4. FRUITS OF THE SPIRIT BRACELETS
Partnership: Dreamer & Co. 
This beautiful bracelet features handmade paper beads crafted by female artisans in the Horn of Africa with 18k gold plated brass beads. And the best part? Customize the bracelet by adding a Fruits of the Spirit Charm! Each charm is a visual reminder of character traits we can develop along our journey. The charms represent the Fruits of the Spirit from Galatians 5:22-23. Shop the Charms Here!

 

 
Partnership: Elegantees
Fitted for a sleek look if styling with skirts. The square neck lays smoothly under jackets and cardigans. Made with purpose by women in Nepal who recovered from human trafficking. Purchasing this design contributes to bright futures through fair employment opportunities.