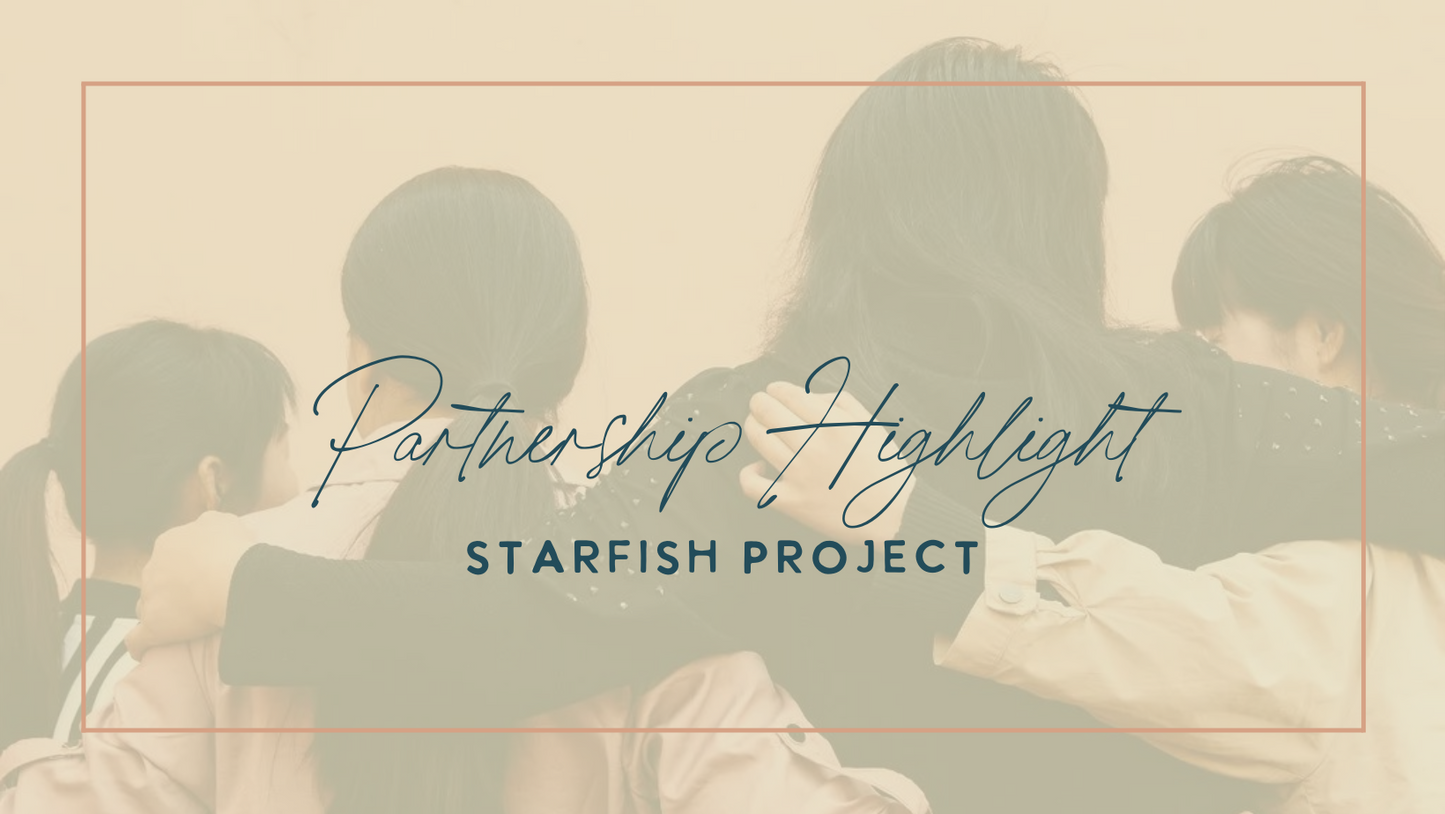 Starfish - Partnership Highlight
At The Mustard Seed Marketplace, we are committed to making a positive social impact. We believe your purchases make a difference, and that's why we've partnered with over 40 artisan groups spanning over 15 countries. We want to highlight these groups and show you the amazing people behind the items you love!
Partnership: Starfish
Location: Asia

Vision / Mission: " a Social Enterprise with a Holistic Care Program that cares for women escaping human trafficking and exploitation in Asia."
Starfish "began in 2006 as a small group of friends who could no longer simply walk by the women and girls we observed being exploited around our city in Asia. None of us had a business or jewelry design background. What we shared was a desire to restore hope and bring freedom. We never imaged that today our jewelry brand would be loved by women all around the world who share the same vision."
Starfish got it's name from the Starfish Parable which reads:
One day, an old man was walking along a beach that was littered with thousands of starfish that had been washed up ashore by the high tide. As he walked he came upon a young boy who was eagerly throwing the starfish back into the ocean, one by one.

Puzzled, the man looked at the boy and asked what he was doing. Without looking up from his task, the boy simply replied, "I'm saving these starfish, Sir"/

The old man chuckled aloud. "Son, there are thousands of starfish and only one of you. What difference can you make?"

The boy picked up a starfish gently tossed it into the water and turning to the man, said,

"I made a difference to that one!"
Watch This Short Video about Mae Lee and her journey with Starfish Project 
Click here to shop all Starfish products on our site!
Read Our Previous Partnership Highlight to Learn More!